3 Easy Steps to Earn Rewards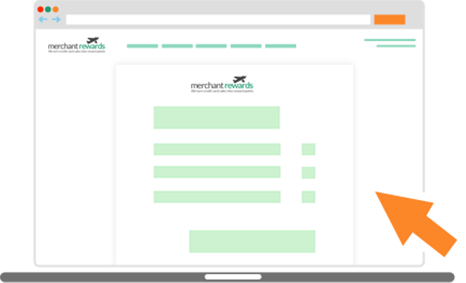 Step 1
APPLY
Let us analyze your account to see how much you can save and earn

Complete a 1-Page Simple Application Online/Phone

Integrate your account and start processing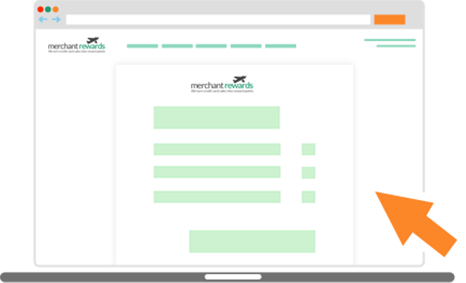 Step 2
EARN
Your customers are rewarded for spending, shouldn't it be you?

Lower your rates and earn points on all transactions

Rewarding all Swipes, Moto or eCommerce accounts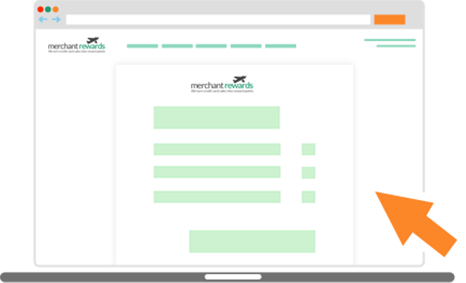 Step 3
REDEEM
Points are valid 24/7 with no blackout dates

Redeem travel rewards for Flights, Hotels and Rental Cars

Use points on Amazon and more
Submit your contact information below now!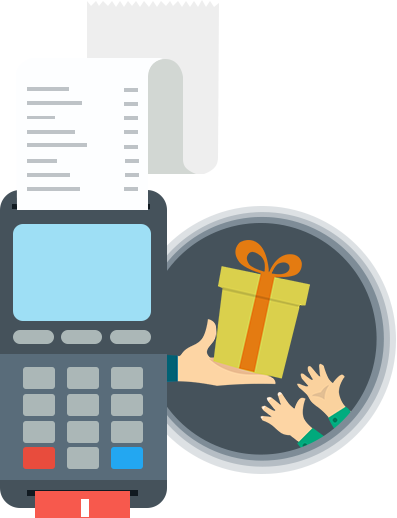 Tangible Rewards
Merchant reward will lower your current rates and fees as well share with you the profits on your account in rewards! Instead of paying a middle man, we connect the merchant directly with the processors. Offering you competitive pricing at its best.
Everyday, businesses are solicited by processing companies seeking their accounts. Merchants are promised an amount, or percentage in savings. In most cases, a merchant who is proposed to save, $100 dollars on their monthly credit card processing bill, may never see or feel the savings. Irrespective of your processing volume or business size, Merchants do not necessarily see and or feel the proposed discounts and savings, because every month you process different cards, and different amounts.
Merchant reward points are updated each month and available for immediate use without any black out dates.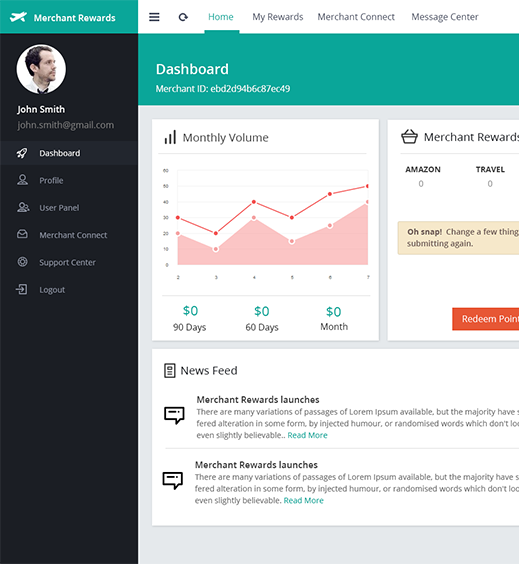 Our merchant Dashboard is already changing the way merchants do business.

Support Center
24/7 log on at any time and view transactions, statements, open tickets, download forms, even chat live with a customer service representative.

Merchant Connect
A closed business to business, merchant to merchant platform. Merchant connect allows business owners to problem solve together and learn from one another's success.

Merchant Reward
Save and earn! Track your rewards points anywhere in real time. You can view what you already redeemed and what's currently available to you. Plan a business trip or family vacation

Finance Center
Take your business to the next level. We provide sophisticated, customized accounting and business finance services if you want to grow your business or buy another one. Our platform connects you with direct lenders and banks making your financials goals achievable quickly and easily
Nothing to lose: you can only gain!
Discover your savings and earnings in under 10 minutes

Do you know what you are currently paying?
Let us give you a Free analysis of your account, and show you what your business can save, and what you can earn! Even if you have great rates already, and we can only match your current pricing, you automatically save!

Sign up is Easy, Simple, and Fast!
Simply answer a few basic questions to complete the underwriting process.

Get approved and start earning.
Once approved, you'll instantly start earning points on every transaction you process! Rewards points are available, and can be redeemed anytime!